Artist Stevie Gilmore

Are you looking for the website of artist Stevie Gilmore?
If so, you have found it!
He uses the name Stevie Gilmore in everyday life and for his work as a musician in the Latin Jazz duo Gilmore n Jaz.
If you live in Swindon, even if you don't recognise the name Gilmore n Jaz, you may know them as the musicians in hats!
Their website is www.GilmorenJaz.com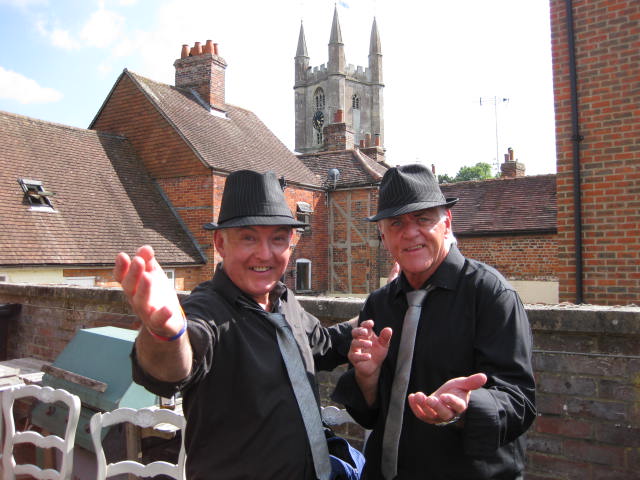 Latin Jazz guitar duo based in Swindon, Gilmore n Jaz
Stevie uses the name Stephen Lewis Gilmore for his art and this is the name he uses on this art website other than on this page.
Please see the links to the left or on this page to see a sample of Stevie Gilmore's original art paintings.
Artist Stevie Gilmore is based in Swindon, Wiltshire.
He is a lover of the Marlborough Downs and Liddington Hill.
If you are looking to buy original art, Stevie Gilmore has paintings for sale at a range of prices and is also available for art commissions.
Please use the Contact page to get in touch.
Variations on a name

Perhaps you think of Stevie as one of the following
Steve Gilmore
Stephen Gilmore
Steve Gilmour
Stephen Gilmour

If you are looking for the artist and musician based in Swindon, Wiltshire, England who looks remarkably like the man in the photograph above then you have just typed a slight variation on his name. You are in the right place!